Karel Tatransky
Not your average translator. Translating marketing, IT and technical documents from German and English into Czech.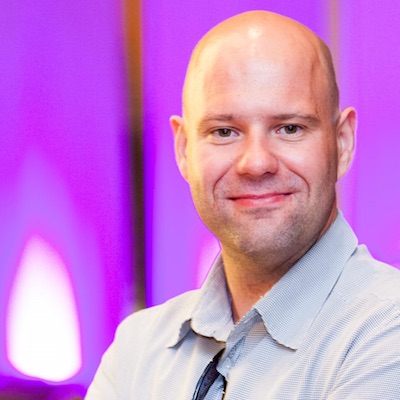 Über mich
I have been translating from German and English into my native Czech since 1998, specializing in marketing, IT and technical documents.
Wondering why I'm not your average translator? For one, my clients appreciate my unfailing attention to detail. They rely on my keen intuition. They also benefit from my interest in modern technology and new developments in the industry. I'm all about straightforward communication and deliver top-notch services with an excellent price/performance ratio.
I use the latest software (SDL Trados 2014, Across, MemoQ) to ensure quality and streamlining, but I also make full use of far more important tools: my head and my heart.
► Marketing & PR
Send me your marketing copy and I will turn it into readable, compelling Czech: brochures, flyers, catalogues, press releases, social media content, or entire websites. Your readers won't have to contend with cringe-worthy phrasing, questionable terminology or embarrassing errors.
► IT, telecommunications & websites
Every translator has a sweet spot, and this is mine. More than fifteen years of translating and keeping up to date with the latest trends means that this sector is right up my alley. I'm also perfectly comfortable with programmers' jargon and terms like "big data", "SEO" and "UX" don't exactly set my knees to knocking.
► Technical
I can give you a clear and accurate translation of manuals, technical specifications or other technical documents. I have a particular soft spot for mechanical and electrical engineering, automation, automotive, and commercial kitchen equipment.
► Software & SAP localization
I have plenty of experience in IT and a basic knowledge of programming and software development, so I can translate applications, both small and large, for a result that is technically accurate and user-friendly. I respect the OS-specific terminology (Windows or OS X) as well as your style guide. I'm also happy to translate SAP applications directly in SE63. SAPterm? Absolutely!
Technische Ausrüstung
SDL Trados Studio
Across
MemoQ
MS Office 2010
Adobe Creative Suite CS5
Angaben laut Profilinhaber/in.  
Tschechisch (Muttersprache)

100%

Deutsch

90%

Englisch

90%
Marketing & PR, Websites

100%

Ingenieurwesen: Mechanik, Elektro, Automatisierung, Automotive

100%

IT- & SW-Lokalisierung

100%
Ihre Anfrage geht direkt an die gewünschte Person, ohne Umwege! Ihre Daten werden nur zum Zwecke der Kontaktanbahnung verwendet und außer der hier vorgestellten Person niemandem weitergegeben. Die Eingabe der Lösung zur Rechenaufgabe dient dem Schutz vor Spam. 
[shariff services="facebook|twitter|googleplus|xing|linkedin"]